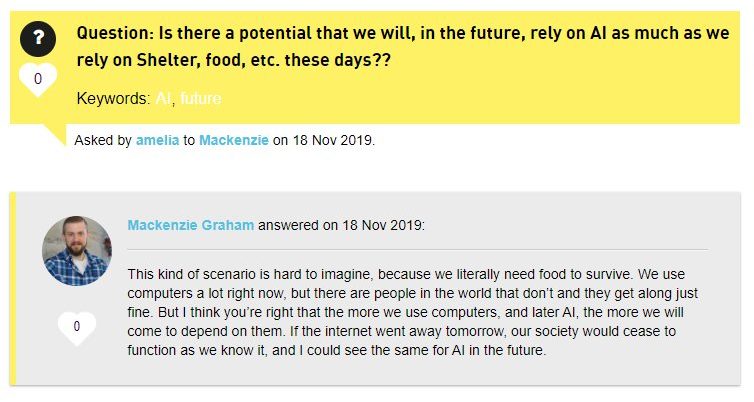 Over the last week, school students across the UK and researchers at the University of Oxford have been engaging online in the Machine Learning Zone.
Together you've talked about:
And much, much more (what fruit or veg would YOU be?). See the researchers and schools taking part.
In total, in the first seven days there's been:
252 school students logging in to Machine Learning Zone
144 ASK questions from students sent to the 9 researchers
167 votes cast by students for their favourites
almost uncountable number of conversations in the 10 live chats so far.
There's still much more to come in the zone this week. Who will win the £500 prize?
Students: Your votes decide! VOTE NOW
The researcher with the most votes at 3pm this Friday, 22nd November, will win!